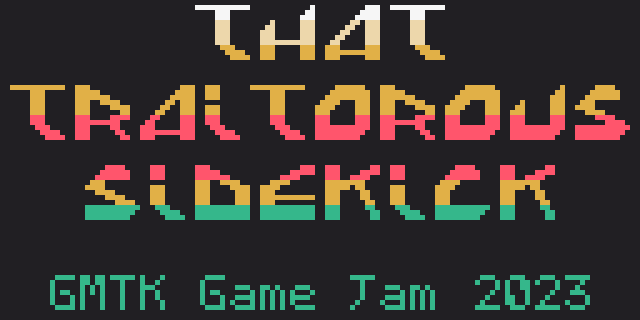 That Traitorous Sidekick
You could have been a classic ally who has sworn to protect the heroine at all cost. You kind of did. But you also made a pact with her nemesis.
The job?
Annoy her by giving her CONSTANT. UNSOLICITED. USELESS. ADVICE.

It's only in English. Sorry.
Displayed buttons are those of Xbox, but all gamepads should work.
Keyboard also works if you press the letter corresponding to the Xbox face buttons (yes why, but why not).
A game by Nekith - Errant Works
Made for the GMTK Game Jam 2023. The theme was: roles reversed.
The initial pitch/concept was to play (the annoying) Navi from The Legend of Zelda: Ocarina of Time. But what the N64 game did not tell you back then, it's that Navi made a deal with Ganondorf to annoy Link all along his quest. So while Link is doing Ocarina of Time things, Navi is playing a sort of scoring Devil May Cry stylish rank game based on Link's patience and despair.

External credits
Ennemies and Environment: Emcee Flesher and Stephen Challener (Redshrike), hosted by OpenGameArt.org
VFX: Master484, hosted by OpenGameArt.org
Music: Trevor Lentz, hosted by OpenGameArt.org